About the Publisher
Paul E. Stepansky, Ph.D., owner of Keynote Books, began his publishing career as Senior Editor at International Universities Press, and subsequently developed a private editorial practice for psychiatrists and psychotherapists desirous of high-level editorial help with their books and papers. During the late 70s and 80s, his clientele included Margaret Mahler, Heinz Kohut, John Gedo, Merton Gill, and Arnold Goldberg, among others. Typically sought out by psychiatrists and other physician-writers seeking help formulating and developing their projects, Stepansky has also worked collaboratively with senior writers in fields as diverse as medical sociology, psychopharmacology, surgery, and architecture.
Hired by psychology publisher Lawrence Erlbaum to manage The Analytic Press in 1983, Stepansky took a fledgling operation, initially a tiny division of Lawrence Erlbaum Associates, and built it into a premier American imprint of mental health books and journals. During his 23-year tenure as Managing Director of The Analytic Press, he had the opportunity to coach, edit, and publish leading theorists, clinicians, and developmental researchers from all walks of professional life.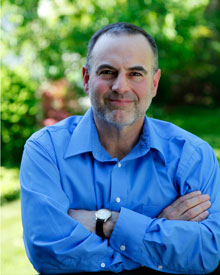 Amid the demands of his editorial workload, Stepansky, a Yale-trained historian of ideas, has always managed to find time for his own scholarship. A History of Aggression in Freud (1977), the first book-length examination of Freud's theories about aggressive behavior, was followed by In Freud's Shadow: Adler in Context (1983), widely regarded as the definitive intellectual biography of Alfred Adler. In 1999, he published Freud, Surgery, and the Surgeons, an interdisciplinary excursion into Freud studies, history of psychoanalysis, and history of medicine that was deemed "a splendid, scholarly book: meticulously researched, beautifully written, absorbing from the first to the last page.… a must for all those who are passionate about psychoanalysis and its history" (Journal of the American Psychoanalytic Association).
Follow Paul Stepansky's fascinating blog, "Medicine, Health, and History," at adoseofhistory.com.
In 2006, Stepansky stepped down from his position at The Analytic Press to pursue scholarly studies in the history and sociology of American medicine. Among topics of special interest to him are the history of psychiatric and psychoanalytic book and journal publishing in twentieth-century America; the history of primary care medicine in America; the history of alternative medicine in the nineteenth and twentieth centuries; and the interface of psychiatry and medicine in America since World War II. In November, 2009, Other Press released Stepansky's Psychoanalysis at the Margins, a powerful re-visioning of psychoanalysis in America that compares the growth of scientific medicine in the nineteenth and twentieth centuries with the stagnation and resulting marginality of psychoanalysis.
Keynote Books was founded in 2010 to publish and distribute Stepansky's stirring memoir of his remarkable father, William Stepansky, M.D., and other general-interest works in medicine and society, including memoirs of noteworthy physicians and other health-care professionals whose lives and careers intersect with major currents of American cultural and political history.