About Keynote Books
Keynote

… books in a higher register

Keynote Books is the brainchild of Paul E. Stepansky, Ph.D., historian, editor, and managing director of The Analytic Press, Inc. from 1984-2006. The imprint is dedicated to general-interest titles in medicine and society, including memoirs of noteworthy clinicians, researchers, and other "quiet heroes" whose lives intersect with history and serve to illuminate the ever-changing cultural landscape of American health care.

Keynote Books is a tiny venture with grand aspirations. It seeks to fly in the face of mind-numbing corporatized publishing with a handful of titles that are publication-worthy in the strong, traditional sense of this term. It follows that Keynote is not interested in hot-button topics. We are satisfied with titles that are original in conception, lucidly and accessibly written, pleasurable to read, and illuminating of health-related issues that concern all of us.

The United States Marine Corp is looking for a few good men and women. Keynote Books is looking for a few good ideas that will materialize into a few edifying books worth the trees that made their printing possible.

To learn more about Keynote and to receive notification of new releases, write us at: Keynote Books, LLC, P.O. Box 43238, Upper Montclair, NJ 07043, or email: info@keynote-books.com.
New Releases from Keynote Books
A young Jewish girl's coming of age in the eye of the Nazi storm, a memoir both harrowing and uplifting that "recreates the child's view of, and emotional reactions to, the Nazi coming to power with astuteness and clarity" (Susannah Heschel, Ph.D.).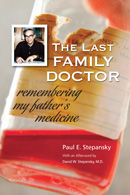 The story of a remarkable family physician, "the doctor we all deserve" (Daniel Carlat, M.D.), whose life provides a "unique and compelling account of mid-twentieth-century American medical practice" (Howard Kushner, Ph.D.) and opens to "extraordinary acute reflections" (John Burnham, Ph.D.) on major changes in American medicine in the closing decades of the 20th century.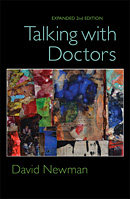 A powerful meditation on the doctor-patient relationship in the context of life-threatening illness, the book that "should be required reading for all medical students" (William Silen, M.D.) and "included in the continuing education of every physician" (David Gordon, M.D.).